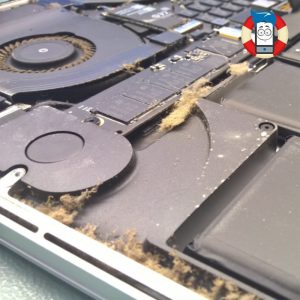 Czy wentylator mojego laptopa nie pracuje ostatnio zbyt głośno?
Przez miesiące i lata pracy wewnątrz laptopa potrafi zgromadzić się spora ilość kurzu. I bez niego większość laptopów z trudem radzi sobie z odprowadzaniem ciepła z ciasnej obudowy, przy pomocy malutkiego wiatraczka i jeszcze mniejszego radiatora. Gdy dodatkowo kurz zalepi otwory wentylacyjne, to nieszczęście gotowe. W skrajnych przypadkach może to grozić poważnym uszkodzeniem układu graficznego i kosztowną naprawą. Poza tym wysoka temperatura procesora i układu grafiki może na tyle mocno podnieść temperaturę wewnątrz laptopa, że kości pamięci mogą zacząć przekłamywać dane, co skutkuje błędami odczytu i zapisu na dysku twardym. Zresztą sam dysk twardy również nie lubi wysokich temperatur – praca w temperaturze wyższej niż 60°C, to proszenie się o kłopoty i duże ryzyko jego rychłej śmierci. Czy możecie pozwolić sobie na utratę wszystkich zdjęć, filmów i dokumentów na nim zapisanych?
Jeśli zauważasz, że wentylator w laptopie włącza się znacznie częściej i pracuje znacznie głośniej niż dawniej, może to czas na gruntowne odkurzenie laptopa wewnątrz.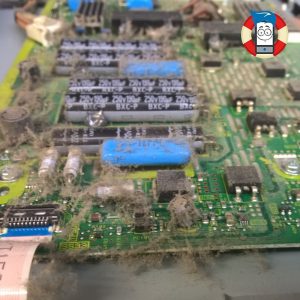 Czy naprawdę może być aż tak źle?
Tak, może być aż tak źle. Dlaczego tak się dzieje? Chłodzenie laptopa jest tak skontruowane, że konieczna jest nieustanna cyrkulacja powietrza. Z jednej strony obudowy (zazwyczaj od spodu) powietrze jest zasysane przez pracujący wentylator i zjawisko konwekcji do wnętrza laptopa, by następnie przepłynąć przez płaty radiatora i zostać wypchnięte na zewnątrz. Jeśli postawimy komputer na dywanie lub w łóżku na pościeli, wówczas wszystkie drobiny kurzu i kawałki materiału zostają wessane do wewnątrz i skutecznie zapychają otwory wentylacyjne i sam radiator, co znacząco pogarsza chłodzenie.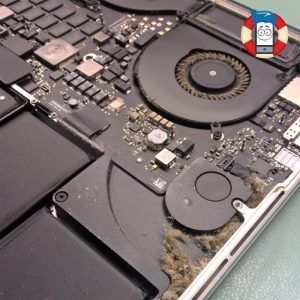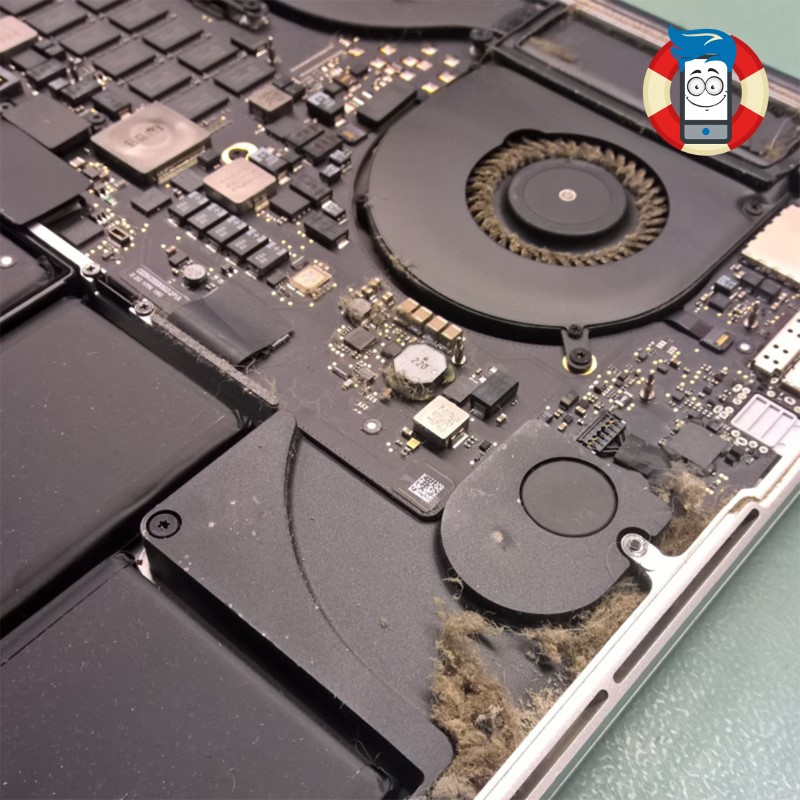 Profesjonalne przygotowanie Twojego laptopa do upalnego lata
Phones Rescue profesjonalnie wyczyści Twój komputer od wewnątrz, zastosujemy nową pastę termoprzewodzącą na procesorze i układzie graficznym, a także na życzenie nieodpłatnie sprawdzimy stan Twojego dysku twardego, aby nie zaskoczyła Cię jego niespodziewana awaria.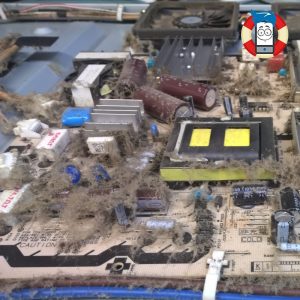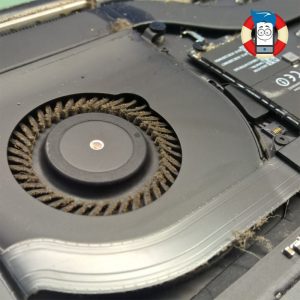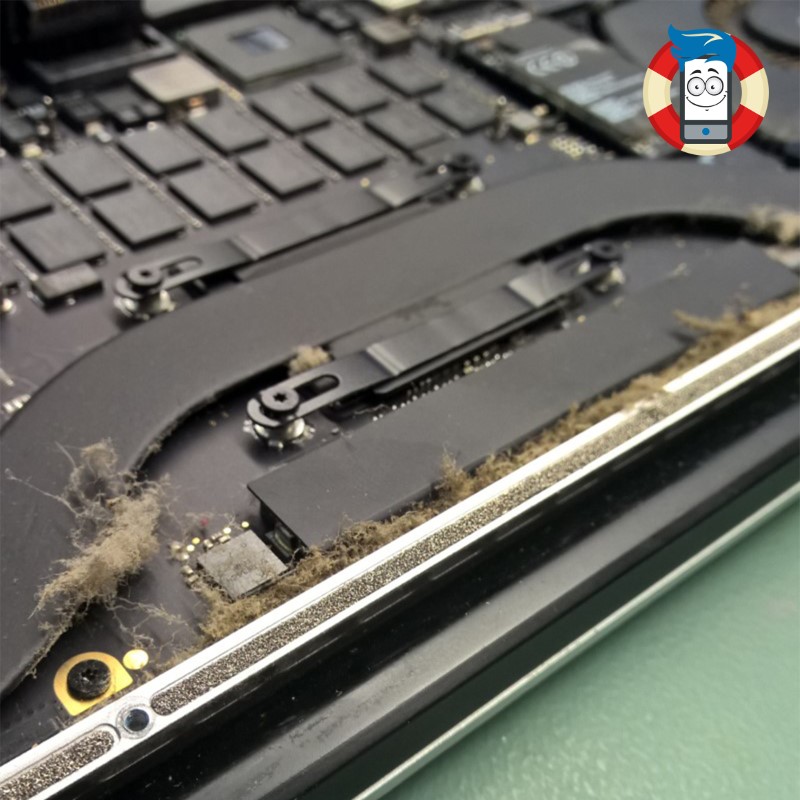 Jak przygotować komputer do lata?