iPhone repair specialists Bournemouth
iPhone repair Bournemouth – iPhone screen replacement Bournemouth – iPhone battery replacement Bournemouth – iPhone the same day repair – iPhone logic board repair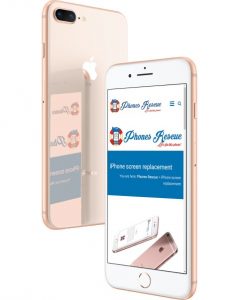 If your iPhone does not work properly anymore, you can count on Phones Rescue! Broken screen? Charging problems? Network? Contact with liquid? The lack of WiFi? Does not matter what is wrong with your device; we are always ready to help. Take a look at our prices and contact us today.
Why should you choose Phones Rescue?
We realise there are many other repair shops in Bournemouth, Poole and Christchurch. So why should you fix your iPhone at Phones Rescue? You need to ask yourself a few questions. Does the repair shop where you give your expensive phone or laptop for repair have experience gained since 2004? Do they use high-quality parts and can offer you 12 months warranty? Does the repair shop have equipment that allows them to diagnose malfunctions of the motherboard, battery or other parts? Do they have experienced technicians and equipment that allows them to repair delicate motherboards? Do they have infrared stations, thanks to which they are able to repair graphics cards, processors, charging ICs soldered to motherboards?
That's all Phones Rescue offers you. Plus, affordable prices and quick repair times, which we always do on-site.
Let's fix this!
iPhone screen replacement Bournemouth
iPhone battery replacement Bournemouth
How can we help you with your broken iPhone?
On our YouTube channel you will find videos about our promotions and what our company does. Subscribe to stay up to date.
On our Google My Business profile, you'll find a lot of useful information, as well as read opinions about us. If you are already our customer, we will be happy to hear your opinion about us.