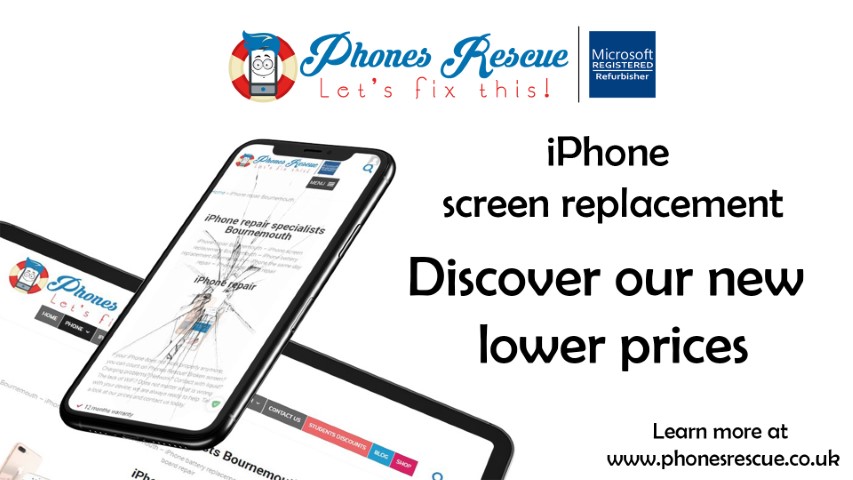 We are thrilled to introduce our latest lineup of screen replacement prices for iPhones designed to meet and exceed your expectations. Get ready to be pleasantly surprised by the incredible value we offer for your screen replacement needs.
Our pricing starts at an unbeatable £24.99, making it affordable for everyone to restore their iPhone's display to its original pristine condition. Whether you have an iPhone SE, iPhone 6, iPhone 8, iPhone 12, or any other iPhone model, we have tailored our pricing to ensure you receive the best deal possible without compromising quality.
At Phones Rescue, we understand the importance of time, which is why we prioritize efficiency. With our swift and proficient service, you can replace your iPhone's screen within just one hour. We value your time and want to minimize any inconvenience, ensuring you can get back to using your device immediately.
All our screen replacements come with an extensive one-year warranty to give you even more peace of mind. We stand behind the quality of our artistry and the durability of our replacement screens. In the unlikely event of any issues arising during the warranty period, our dedicated team will be ready to assist you promptly and professionally, ensuring your complete satisfaction.
But it doesn't stop there. You can expect more than just a fixed device when you choose Phones Rescue for your screen replacement needs. Our skilled technicians employ industry-leading techniques and tools to ensure a seamless and precise replacement process. We understand the importance of maintaining the integrity of your iPhone, both aesthetically and functionally.
Furthermore, our commitment to excellence extends beyond the screen replacement itself. We take pride in providing exceptional customer service, ensuring your experience with us is as smooth and satisfying as possible. Our knowledgeable team is always ready to address any questions or concerns, guiding you through the process professionally and carefully.
So, if you need a screen replacement for your beloved iPhone, look no further than Phones Rescue. With our unbeatable prices, swift turnaround time, comprehensive warranty, and dedication to customer satisfaction, we are confident that we can exceed your expectations and deliver a solution that leaves you delighted.
Don't wait any longer to fix your iPhone's screen. Visit Phones Rescue today and let our experts restore your device to its full glory. Experience the quality service and exceptional value that has made us a trusted name in the industry. Let us be your go-to destination for all your iPhone repair needs.
Find out more: iPhone screen replacement.
iPhone screen replacement – new, lower prices