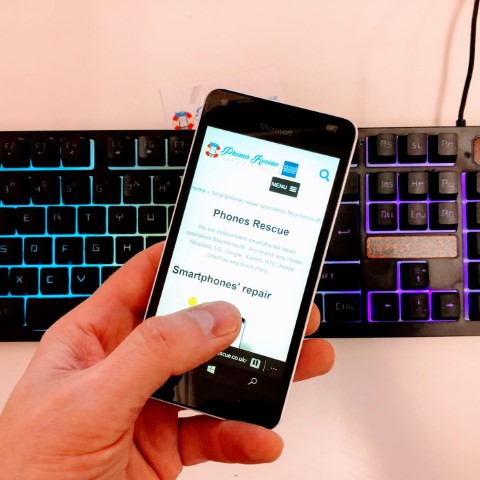 Do you still recall the era of Microsoft phones? It seems like a distant memory now, but at one point, Microsoft acquired the struggling Finnish company Nokia, which resulted in the birth of the Microsoft Lumia phones. However, the dynamics have since changed, and Nokia has moved on from Microsoft's ownership. In 2016, the rights to the Nokia brand were acquired by HMD Global, a company dedicated to reviving the iconic Nokia name and delivering exceptional mobile experiences.
If you face any issues with your Nokia or Microsoft phones, fret not, as Phones Rescue is here to assist you. We specialize in a wide range of services to address various problems that may arise with these devices.
One common concern is a damaged screen. Accidents happen; a cracked or shattered screen can be frustrating and visually unappealing. At Phones Rescue, we have the expertise to replace your damaged screen, restore your device's new display and ensure a seamless user experience.
Another common issue that may arise over time is a worn-out or depleted battery. If your Nokia or Microsoft phone struggles to hold a charge or discharge rapidly, our skilled technicians can replace the battery, giving your device a new lease on life.
Furthermore, a malfunctioning charging port can disrupt your daily routine. Whether a loose connection or a complete failure, our team can efficiently repair or replace the charging port, allowing you to recharge your phone hassle-free.
In addition to these hardware-related issues, we also offer repairs for faulty power buttons or volume buttons. These buttons play a crucial role in operating your device effectively, and our experts can diagnose and resolve any issues, restoring full functionality to your Nokia or Microsoft phone.
At Phones Rescue, we are passionate about providing comprehensive solutions to ensure your device's optimal performance and your utmost satisfaction. Our skilled technicians stay up-to-date with industry standards and employ advanced techniques to deliver top-notch repairs.
So, if you encounter any problems with your Nokia or Microsoft phone, don't hesitate to visit Phones Rescue. Let us put our expertise to work and fix your issues. With our dedicated team and a wide range of repair services, we are confident that we can meet your needs and exceed your expectations.
Trust Phones Rescue as your go-to destination for all your Nokia and Microsoft phone repair requirements. Together, we'll ensure that your device operates flawlessly, allowing you to stay connected and enjoy a seamless mobile experience. Let's embark on this restoration journey and make your phone as good as new again!
Learn more: https://phonesrescue.co.uk/smartphones-repair-specialists-bournemouth/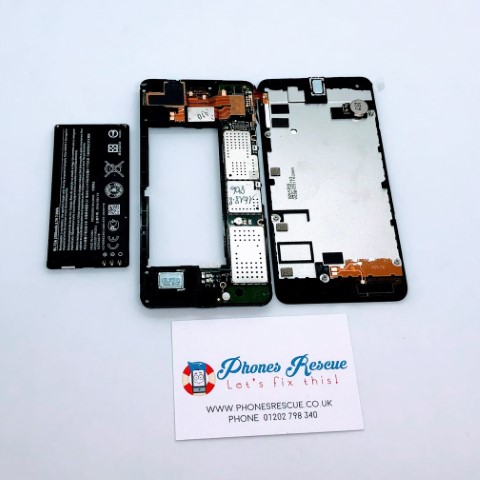 Microsoft (Nokia) Lumia 550 broken screen repair