Introduction
Welcome to Phones Rescue, your go-to destination for all things related to smartphone and console repair. Today, we are thrilled to introduce the ModChip Instinct-NX, designed specifically for the Nintendo Switch OLED. With this groundbreaking modchip, you can unlock a world of endless possibilities by running Homebrew programs on your console. Join us as we delve into the details of this exciting advancement.
Breaking Barriers and Expanding Horizons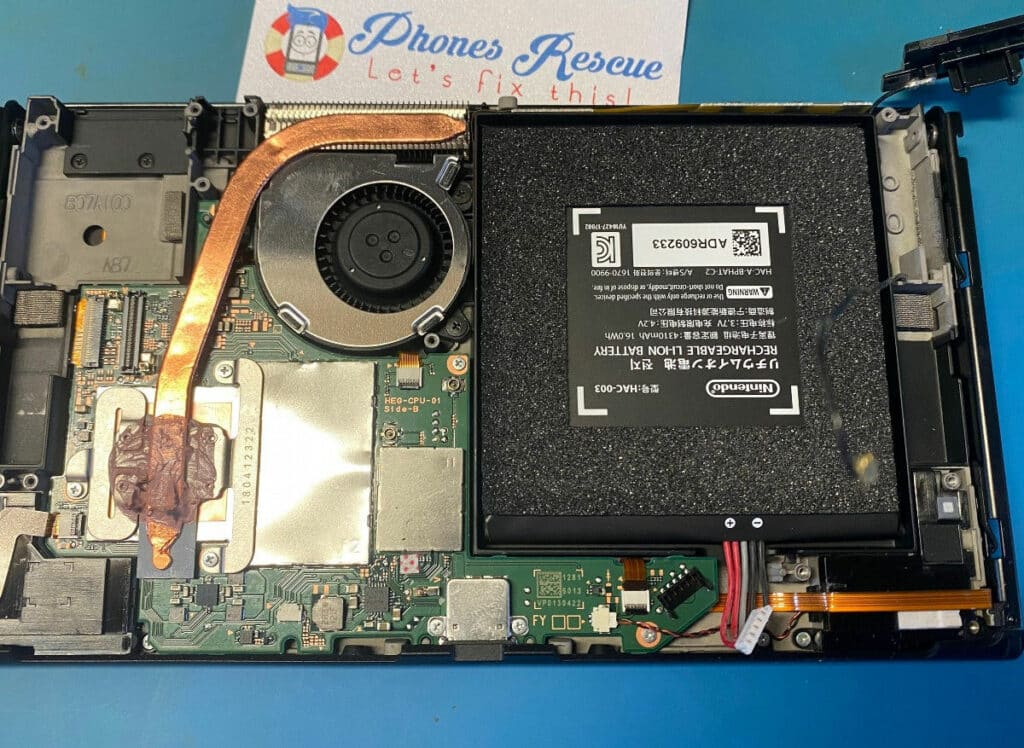 At Phones Rescue, we understand the desire for customization and exploration that many Nintendo Switch OLED owners have. Our ModChip Instinct-NX is the ultimate solution, granting you the freedom to explore a wide range of Homebrew programs and applications that were previously inaccessible.
Seamless Installation Process
Our skilled technicians excel in installing the ModChip Instinct-NX with utmost precision and care. During the installation, we meticulously solder the necessary components to the eMMC chip and the processor, ensuring seamless integration with your Nintendo Switch OLED console. Rest assured, our team possesses the expertise to handle the installation process with the utmost professionalism and proficiency.
Harnessing the Power of Hekate
To maximize the potential of the ModChip Instinct-NX, we integrate the necessary software, including the popular Hekate bootloader. This powerful software allows you to effortlessly manage and launch Homebrew programs, custom firmware, and other exciting applications. With Hekate, your Nintendo Switch OLED becomes a gateway to a vibrant ecosystem of possibilities.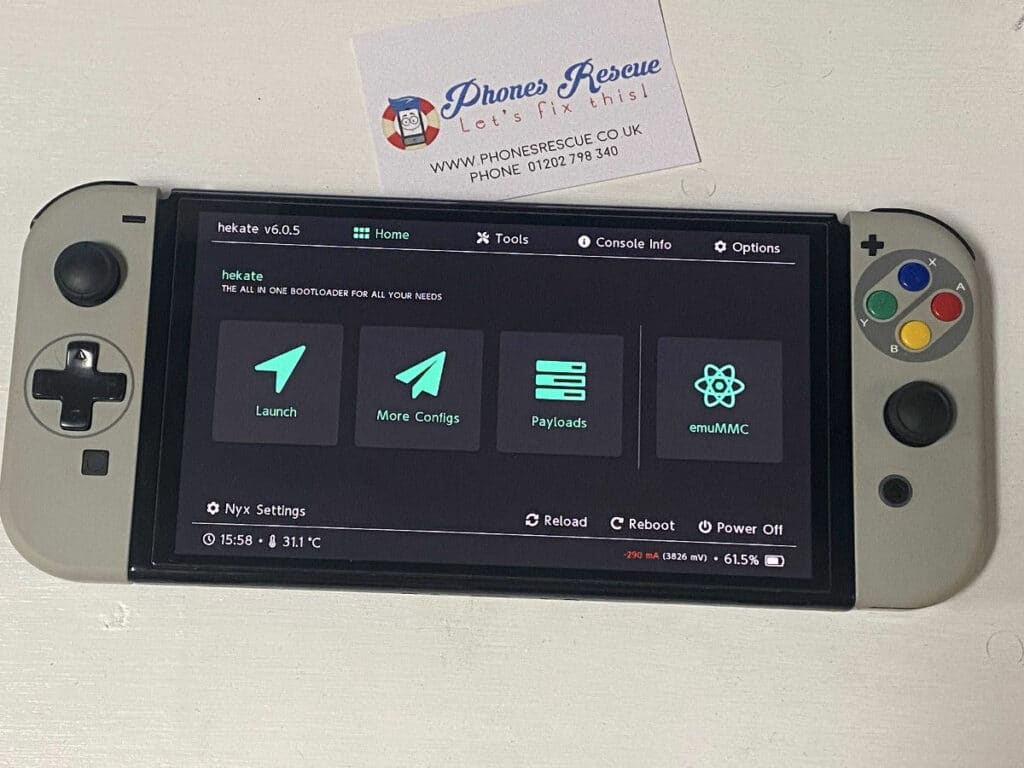 Eliminating the "Failed to Open payload.bin" Error
One of the common hurdles that Nintendo Switch OLED owners face is encountering the frustrating "Failed to open payload.bin" error. At Phones Rescue, we've got you covered. Our installation process includes resolving this issue, and ensuring that your console functions flawlessly without any hiccups. Say goodbye to error messages and hello to a smooth gaming experience.
Conclusion
ModChip Instinct-NX for Nintendo Switch OLED is a game-changer, allowing you to unleash the full potential of your console. Explore the exciting world of Homebrew programs, customize your gaming experience, and push the boundaries of what your Nintendo Switch OLED can do. Trust our experienced technicians to install the ModChip with precision, providing you with a seamless and error-free experience. Embrace the endless possibilities today with Phones Rescue!
Remember to visit our website or contact our support team for more information on how you can elevate your Nintendo Switch OLED gaming experience with the ModChip Instinct-NX. Let Phones Rescue be your partner in unlocking a world of the limitless potential for your console.
Unlock Limitless Possibilities withModChip Instinct-NX for Nintendo Switch OLED